No.28 is our Community House on Derwent Road in East Hexham.
In Numerology the number 28 symbolizes, service to others, empathy, balance, harmony, adaptability, prosperity and abundance, solving problems, achieving success, knowledge, inner wisdom, partnerships, authority, finances and leadership.
The No.28 Community House is in the heart of the Hexham East housing estate (behind Hexham Hospital). The project was set up and has been run by Hexham Community Partnership since 2009 with support from Karbon Homes Social Housing Association and Ballinger Charitable Trust. We work in close partnership with a range of organisations including Community Action Northumberland, Tynedale Men's Shed and NE First Credit Union. We work with Hexham residents and agencies on neighbourhood and town issues and provide support to local Residents' Associations.
We endeavour to provide a service in a safe, informal space to inform, empower and inspire all Hexham residents who engage with us. Residents can come to this small community house to access information, advice and signposting on issues such as housing, employment, domestic abuse, health, finances and volunteering.
We offer free introductory training in gardening and digital skills as well as creative sessions including crafts, cookery, creative writing plus health and wellbeing. We run activities in the house and garden and currently work with our wonderful volunteers who bring their many, various talents to enhance the project.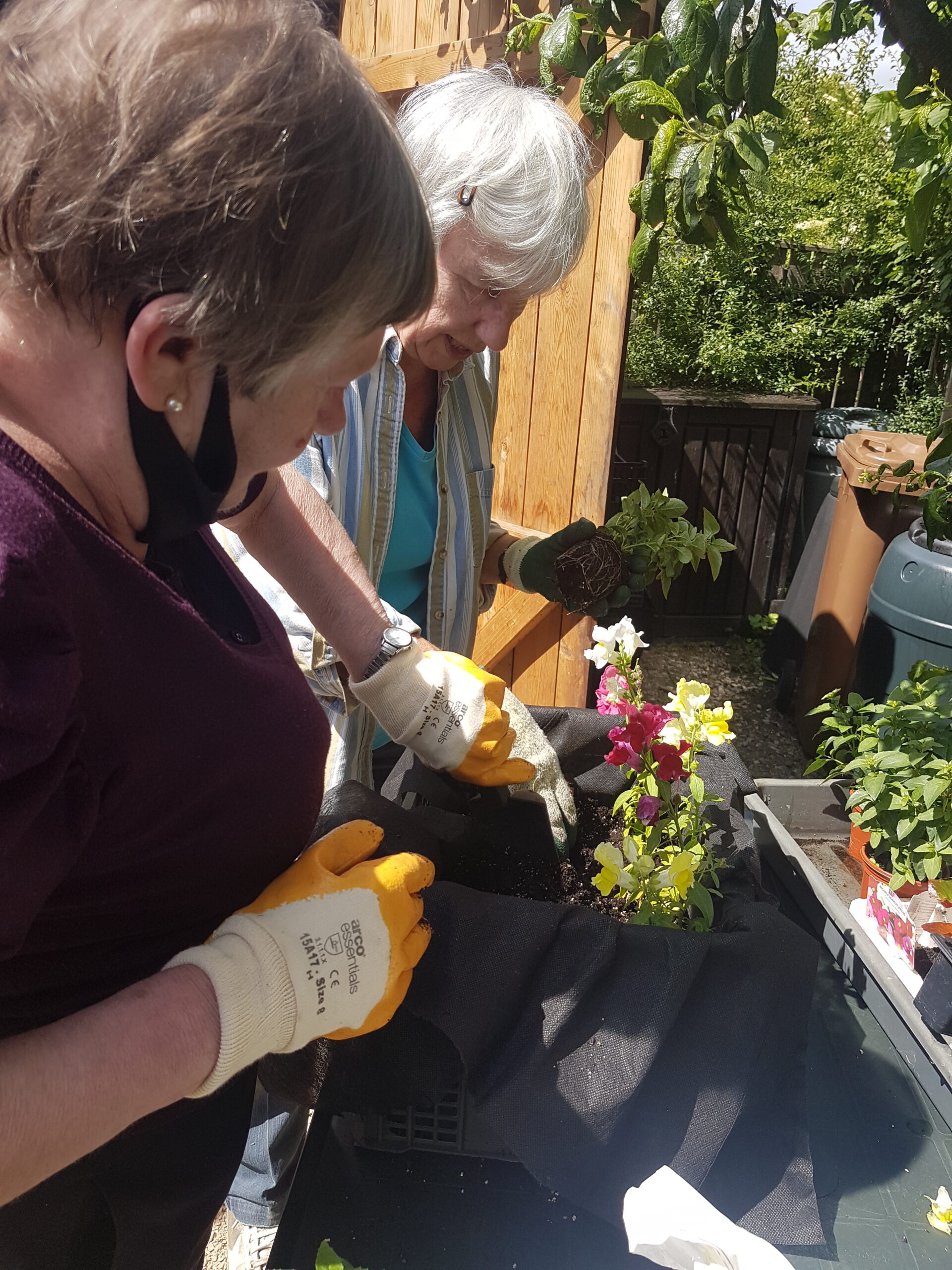 The Facebook page No.28 Community House in Hexham has regular posts to keep followers up to date on what's happening locally, acting as a notice board by sharing a huge range of information and ideas relating to staying healthy and safe.
No.28 is usually open Tuesday to Thursday and hosts a range of initiatives and activities in partnership with other organisations and facilitated with the support of volunteers.
In 2019, funding from the National Lottery Community Fund and Northumberland Community Chest allowed us to create a new more accessible community garden. Our beautiful community garden is open to everyone in the area and features a pergola, small wildlife area, raised beds for vegetables and fruit trees. We are currently landscaping our front garden to become a medicinal herb garden, which has been generously funded by CAN and the Ofgem Energy Fund. This will be due for completion in spring/summer 2022.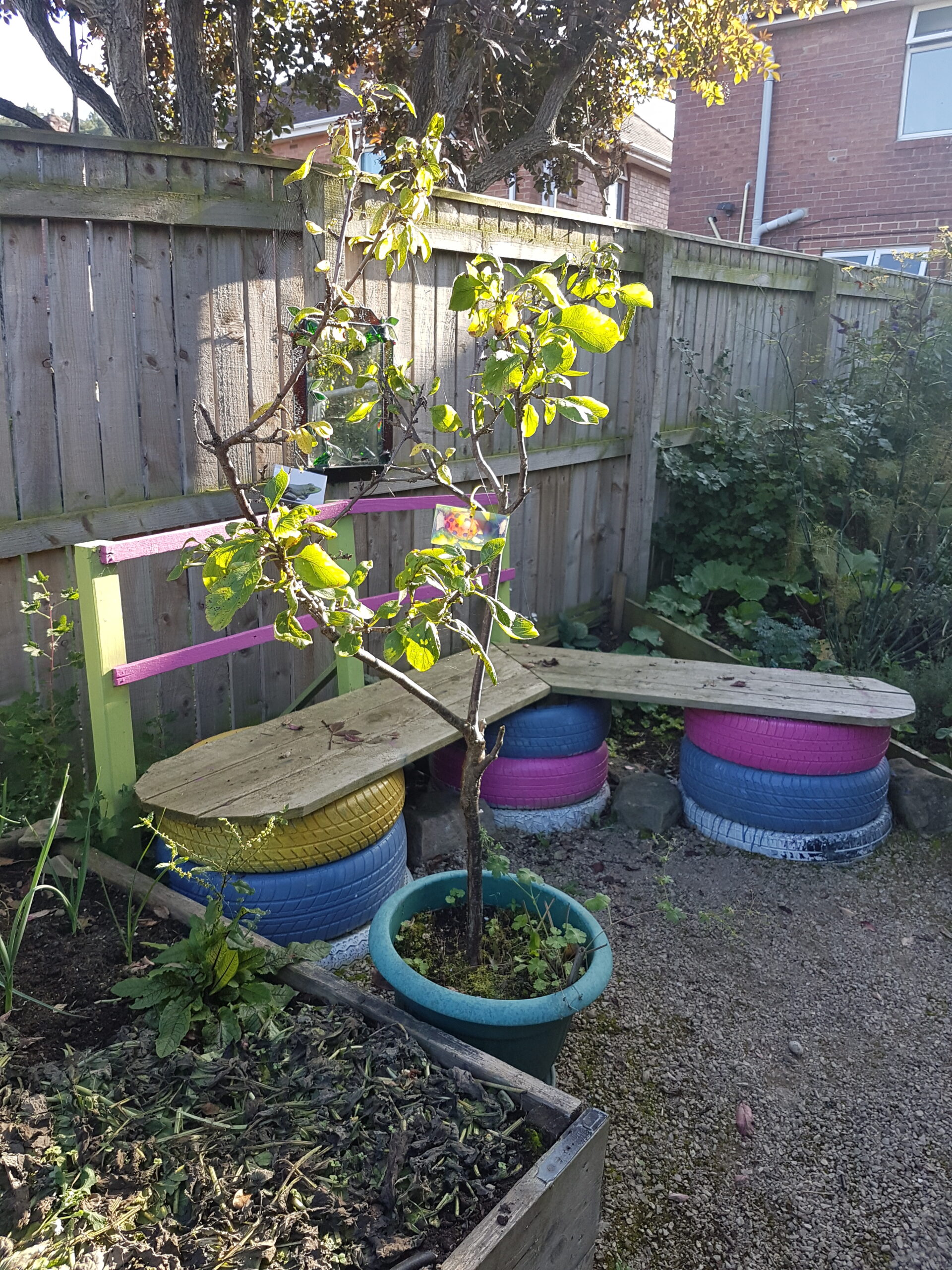 Here's a list of some of the things we offer on a regular basis:
North East First Credit Union Pay-in-Point and Budgeting/Debt support
Grow Your Own Fruit and Veg Project in our Community Garden and the Hexham East Resident's garden on the corner of Derwent Road. Residents can learn how to grow their own organic fruit and vegetables from seed, how to compost, grow herbs and flowering plants and take plants home for their own gardens.
Click & Connect – digital device loan scheme for those looking for work, or on a training course or needing to keep in touch remotely with loved ones. We want to support isolated and older people to cross the digital divide – please get in touch if you know someone who may benefit from this support.
We offer 1-1 support for people struggling with benefits and housing. Residents can also be helped to contact government departments, housing providers and apply for training and employment. A public-access computer is available for residents to use to search for jobs and generally look up information.
Hexham Employment Hub, is based at No.28 and is run by CAN, as part of the Bridge Project. Help and support is available finding work, training and apprenticeships.
Tynedale Lions have set up a Men's Shed in the No.28 Community Garden. It is a fully equipped workshop; a place where like-minded men can share interests, experience, tools, skills, conversation and a cuppa. Check out their Facebook page for more information Tynedale Men's Shed.
For more information about No.28 call at –
28 Derwent Road
Hexham
NE46 1DJ
Call us to find out more or volunteer: 01434 605553 or 07772451639